President
AnnaStacia Penrod
MBA,BS,HTL(ASCP)cm
AnnaStacia enjoys training dogs, going to school, and hosting parties.  Prior to moving to St. Louis in 2016, AnnaStacia served on the Iowa Society for Histotechnology board.  She is passionate about histology and has worked in hospital and reference lab settings, as well as both human and animal industries, in both technical and supervisory roles and now serves Missouri and Kansas as an Account Executive with Epredia.  When not spending her time dreaming about histology, she diligently works on her PhD in Organizational Psychology.

Vice-President
Matt Roark
HTL(ASCP)cm
Matt loves spending time with his family and raising cattle when he isn't in the lab.  He jumped into the role of Acting President after many years of dedication as Vice President and is happy returning to the role again.  Matt supervises a hospital lab in Cape Girardeau.
Secretary

Kay Basquine
HT(ASCP)cm QIHCcm
Kay is excited to be a part of the state society. Kay has over 20 years of experience in the laboratory with the last 10+ years in histology. Her focus is on mentoring new techs in the field and those that wish to prepare for the certification exam. She is a Histotechnician at SSM Saint Mary's Hospital in Saint Louis, MO. Kay is a homebody and enjoys spending time with her family, food and has a great sense of humor.

Treasurer
Rosetta Barkley
HT(ASCP)
Rosetta is one of our founding members and loves to spend time with her grandchildren.  Before retiring from the field, Rosetta spent years working in a research laboratory in Kansas City.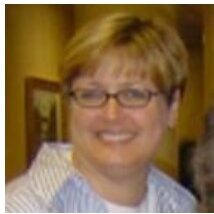 Immediate Past President
Sharon Walsh
HT(ASCP)QIHC
Sharon served many years as the society's President and continues assisting the society. Her knowledge and dedication to the field of histology is evident in the many histotechnicians she trained as a supervisor and her continued support as a histotech in St. Louis. Since her retirement, Sharon enjoys spending time with her grandchildren and traveling the country with her husband.