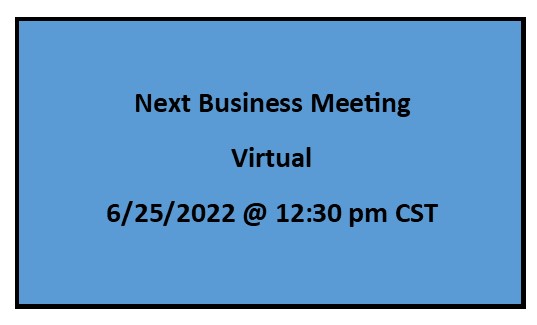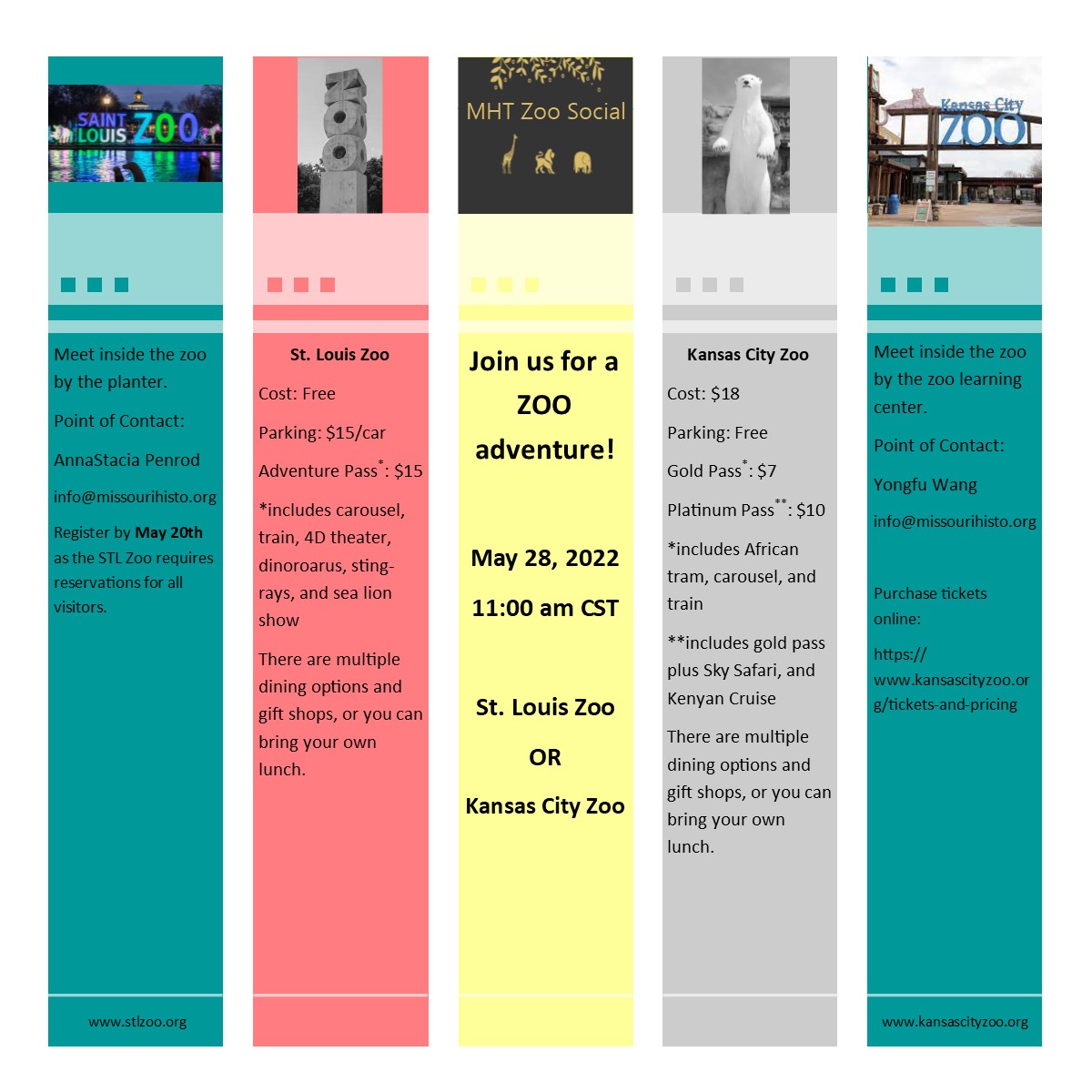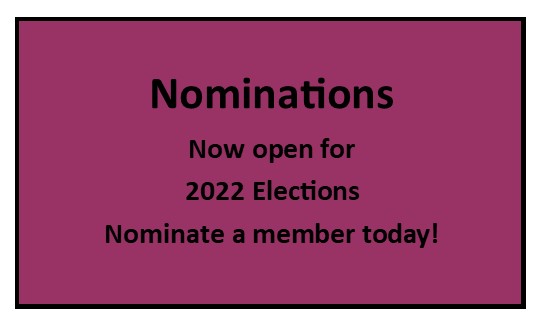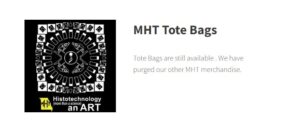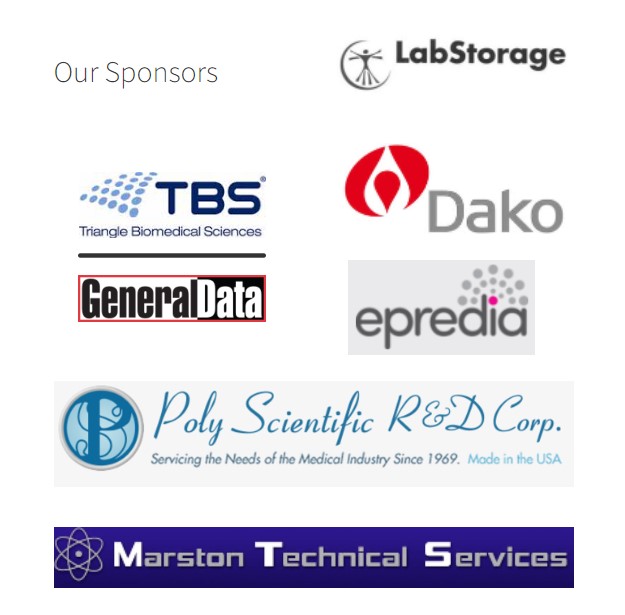 We're going to the ZOO!

Join us May 28th at the St. Louis or Kansas City Zoo.
Details on our education page.
Join us for a presentation on safety.
To Waste or Not to Waste
Saturday, June 25, 2022 @ 11:00 am CST
https://www.missourihisto.org/education/
Nominate a member to join the MHT Board of Directors through May 20, 2022.
 https://www.missourihisto.org/elections/nominations/
Election results at our June 25th meeting.
I scream, you scream, we all scream for ICE CREAM!
Join us for our ice cream social in July.
Updates from our Region V director:
Stay tuned for updates from Colleen Forster.